San Juan Island Wildlife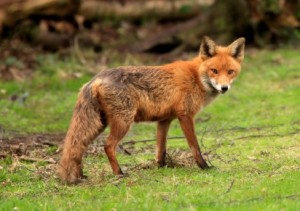 The wildlife in the San Juan Islands is unique and diversified. During a bicycle ride or drive around the islands you could be witness to a red fox, a black-tailed deer, or even a mink.
The marine waters of the San Juan Islands are home to Dall's porpoise, seals, stellar sea lions, otters, and of course Orca whales. Some of the fish that reside in the island waters are: salmon, lingcod and rockfish.